The Town of Springfield was founded in 1797, 225 years ago.
In celebration of our anniversary, the Springfield Historical Society has created a Timeline tracing the history of the town. The Timeline begins with the early settlements, moves through the Revolutionary Period and later, the building of the Western Turnpike. Springfield witnessed a "Gilded Age, two World Wars, and a resurgence in the celebrationof our natural resources.



Springfield Past is a display that is complementary to the Gilded Age, the Timeline and Springfield Today. The display includes over fifty photographs about the Town of Springfield's past, blending into the present. The map which accompanies the photographs is coded to show where schools, businesses, estates, churches and recreation were located, some remaining today,
some lost to time.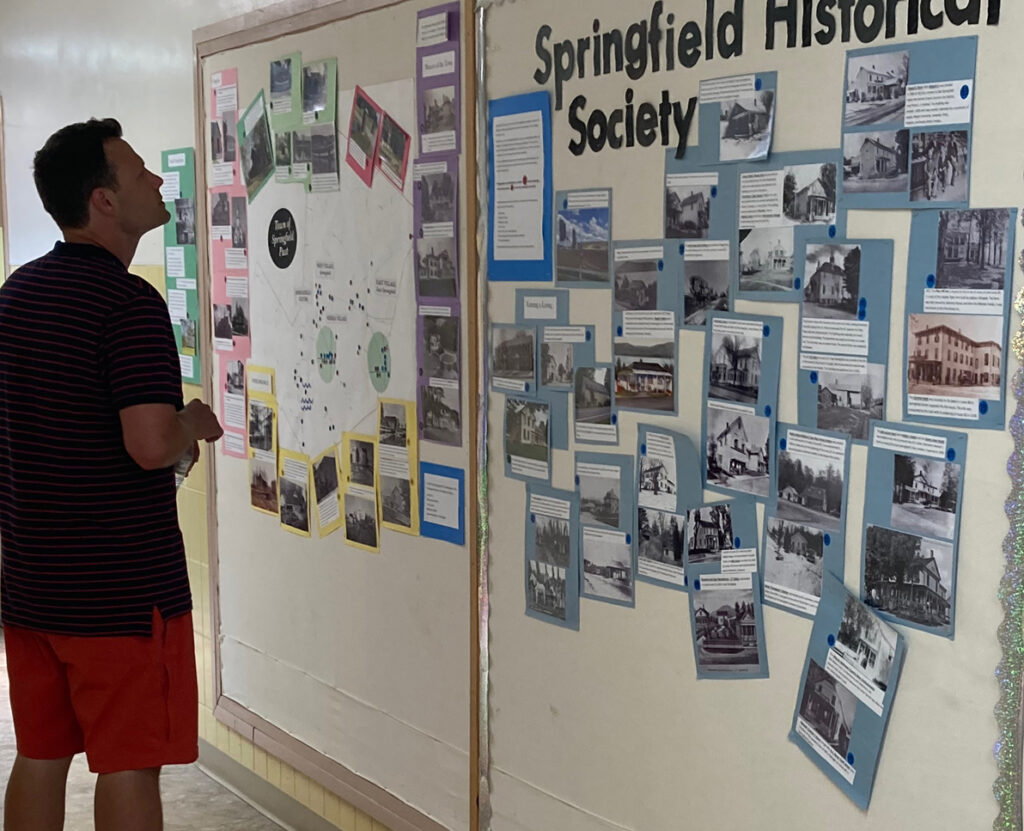 Springfield's Gilded Age is an exhibition of photographs that explores the grand estates of 19th century Otsego Lake. Meet the people who lived there and view life on the lake in this period. The families of the grand houses enjoyed an active outdoor life of horseback riding, boating, golfing, tennis and croquet. In addition to the outdoor activities, more solitary activities such as reading and leisurely strolls through the gardens were an important part of 19th century life on Otsego Lake. Dinner parties followed by a game of billiards, with cigars and brandy for the men, were routine. Luncheons and card parties were also popular and the more artistic ladies enjoyed sketching and embroidery.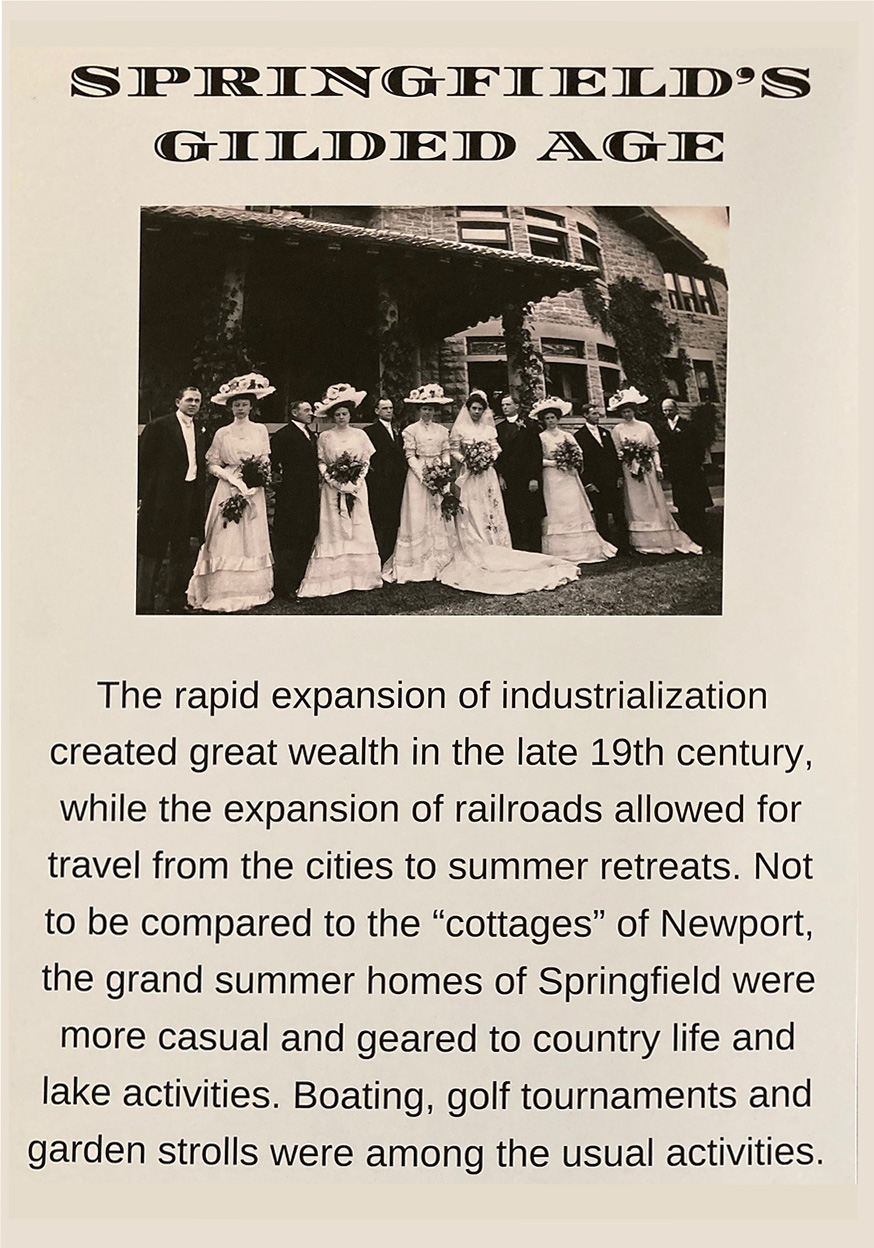 Springfield Today: Preserving Our Land and Water
This exhibit includes photographs of the landscapes of Springfield, depicting the beauty of the farmlands, forests, and lakes of the region. Information on the several county-wide conservation organizations that have played a role in the preservation of Springfield's cultural and natural resources are also included.